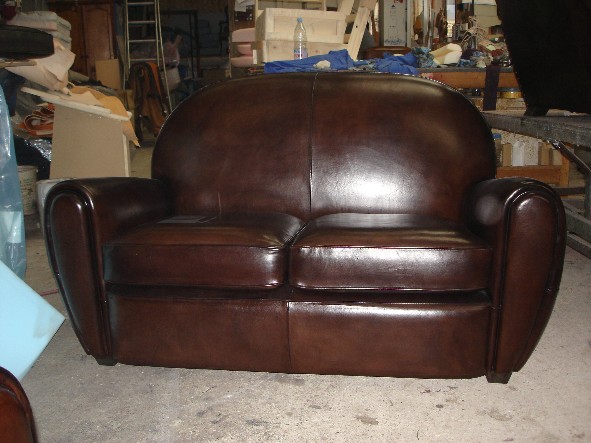 To remove sweat stains from a leather couch
1. Fill a bucket with three parts white vinegar and one part cool water. If using measuring cups, 3/4 cup of vinegar and 1/4 cup of water will make the appropriate mix.
2. Saturate a clean cloth in the vinegar solution, wring it out, and then wipe the sweat stain. Repeat and apply a little pressure so you can be sure to get into the fibres of the leather.
3. Use a cool water rinse. Rinse the area with a clean cloth, dampened with plain water, which will help remove the vinegar.
4. Dry the area with a clean cloth.
5. Apply the leather conditioner to the cleaned area. Use a clean cloth and follow the directions on the conditioner.